Previous Image | Next Image | Who's Who Home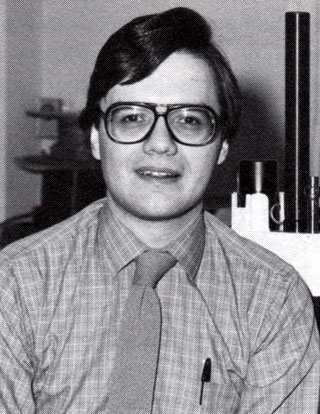 John G. Aceti
John Aceti graduated from Stevens Institute of Technology in 1977. He received a BE degree in Mechanical Engineering, and in 1982, was awarded a Professional Engineering License by the state of New Jersey.

Since 1977, Mr. Aceti has worked for RCA Laboratories, Princeton, N.J., as a Member of the Technical Staff in the Electromechanical Systems group. His work as a Project Leader includes a solar-energy concentrator, computer-based automatic parts inspection devices for VideoDisc caddies, and flexible manufacturing systems. In 1983, he received an RCA Laboratories Outstanding Achievement Award for his designs of automatic inspection systems for the plastic parts of the VideoDisc caddy. He also holds a U.S. patent for this work.
- RCA 1984 Company Biography

In 1999, John Aceti, Marvin Leedom, and others at Sarnoff Corporation received patents for the Songbird disposable hearing aid.

In 2002, John Aceti, as a principal inventor at Sarnoff, continued his work on disposable medical products including a watch to monitor glucose levels in diabetics.

Search for patents issued to John Gregory Aceti.

If you have some additional information to supply on John Aceti, feel free to submit the form below, so your comments can be added to this page.
---
Send your comments in email via the Contact page
---
Previous Image | Next Image | Who's Who | Memories | CED Magic Home