Previous Image | Next Image | Memories Home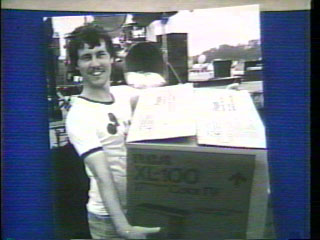 Hey Mikey! You finally won something!
Michael Hunt - Member of Engineering Staff in Player Technology Group under Jack Drake, 1979-1984. A proud member of the Bloomington Bus Troupe (who can forget bus rides at 7 a.m. five days a week for six months!).
- Michael.Hunt@thomson.net

If you know something about who or what is shown in the above image, feel free to submit the form below, so your caption and/or comments can be added to this page.
---
Send your comments in email via the Contact page
---
Previous Image | Next Image | We've Had Fun | Memories | CED Magic Home