Previous Image | Next Image | Memories Home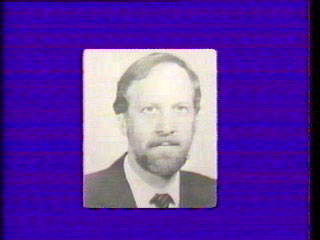 Jon K. Clemens, PhD
Jon K. Clemens received a B.A. degree in Physics from Goshen College in June, 1960, a B.S. and M.S. degree in Electrical Engineering from MIT in June 1963, and a Ph.D. degree in Electrical Engineering from MIT in September, 1965. His Ph.D. thesis research was in optical character recognition for reading machines for the blind. He joined RCA Laboratories in 1965 to work on high density video recording for consumer use. During the years 1965 through 1970 he worked on various approaches to video disc systems and conceived the capacitive pick-up video disc system used by RCA today. The basic U.S. patent on this system entitled "Information Records and Recording/Playback Systems Therefor" was granted to him for this invention.

During the next years his work included all aspects of system development, including disc format and signal encoding systems and the responsibility for specifying the RCA VideoDisc standards. In 1975 he was appointed Head, Signal System Research, with the primary responsibility for developing the VideoDisc signal system for both mastering and player design, and has recently been appointed Director, VideoDisc Systems Research Laboratory.

He has received three RCA Laboratories Outstanding Achievement Awards and the David Sarnoff Award for outstanding technical achievement for his work on the CED VideoDisc System. He was also a recipient of the 1980 Eduard Rhein Prize for major improvements in television systems. He is a member of the IEEE, Eta Kappa Nu, Sigma Xi, and Tau Beta Pi Societies.
- RCA 1981 Company Biography

After VideoDisc, Jon Clemens became Senior Vice President of Science and Technology at Stanford Research Institute (SRI) International. In 1995 Dr. Clemens became founding President and CEO of Sharp Laboratories of America (SLA).

If you know something about who or what is shown in the above image, feel free to submit the form below, so your caption and/or comments can be added to this page.
---
Send your comments in email via the Contact page
---
Previous Image | Next Image | RCA Laboratories | Memories | CED Magic Home