Previous Image | Next Image | Memories Home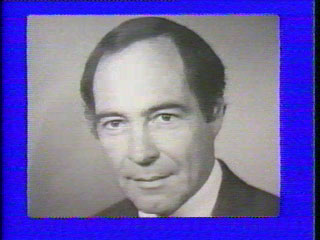 David Richman, PhD
David Richman received his BS degree in 1954 from Yale University and his PhD degree in 1959 from Cornell University, both in physical chemistry. He joined RCA Laboratories as a staff member in 1959, became head of semiconductor materials research in 1970, and was made director of the Materials Processing Research Laboratory of the David Sarnoff Research Center in 1979. In 1991 he was appointed adjunct professor at the Stevens Institute of Technology and director of the Consortia for Surface Processing at David Sarnoff Research Center. He received the David Sarnoff Award in 1967 and the RCA Laboratories Outstanding Achievement Award in 1969.

He is a member of Sigma Xi, the American Chemical Society, the Electrochemical Society, the American Association for Crystal Growth, and the AIME Electronic Materials Committee. Dr. Richman is a prime investigator at SEMATECH and is a member of the New Jersey Governor's Round Table on Superconductors. His areas of expertise include crystal growth, polymer processing, thin film technology, materials characterization, vapor-phase growth, and video disc development and manufacture.
- 1992 Biography from National Academy Press

If you know something about who or what is shown in the above image, feel free to submit the form below, so your caption and/or comments can be added to this page.
---
Send your comments in email via the Contact page
---
Previous Image | Next Image | RCA Laboratories | Memories | CED Magic Home