Previous Image | Next Image | ROTK CED Page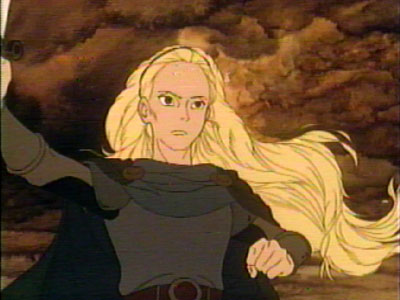 Eowyn Reveals Herself to the Nazgul
Dernhelm's helm falls revealing Lady Eowyn sister-daughter to King Theoden (Side 2, 26:25).
"'But no living man am I! You look upon a woman. Eowyn I am, Eomund's daughter.
You stand between me and my lord and kin. Begone, if you be not deathless!
for living or dark undead, I will smite you, if you touch him.'"
- LOTR Book V: The Battle of the Pelennor Fields
Previous Image | Next Image | ROTK CED Page | CED Magic Home