Previous Image | Next Image | Narnia CED Page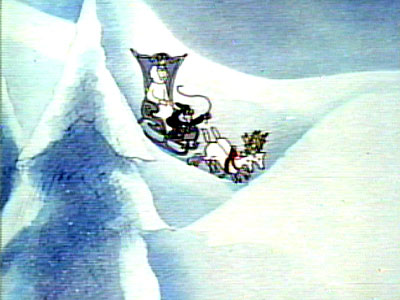 Reindeer Drawn Sleigh of the White Witch Approaching
The sledge of the White Witch, drawn by two reindeer approaches Edmund.
"He looked round him again and decided he did not much like this place, and
had almost made up his mind to go home, when he heard, very far off in the
wood, a sound of bells. He listened and the sound came nearer and nearer and
at last there swept into sight a sledge drawn by two reindeer."
- The Lion, the Witch and the Wardrobe: Edmund and the Wardrobe
Previous Image | Next Image | Narnia CED Page | CED Magic Home