Previous Image | Next Image | Narnia CED Page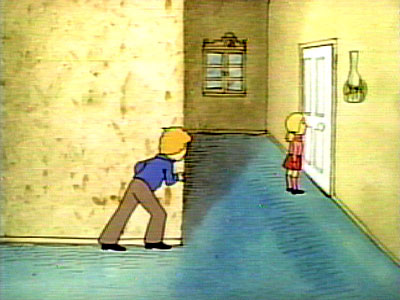 Lucy Enters the Spare Room
Edmund creeps behind Lucy as she goes to take a look inside the magic wardrobe.
"Now the steps she had heard were those of Edmund and he came into the room
just in time to see Lucy vanishing into the wardrobe. He at once decided to get
into it himself - not because he thought it was a particularly good place to
hide but because he wanted to go on teasing her about her imaginary country."
- The Lion, the Witch and the Wardrobe: Edmund and the Wardrobe
Previous Image | Next Image | Narnia CED Page | CED Magic Home