Previous Image | Next Image | Narnia CED Page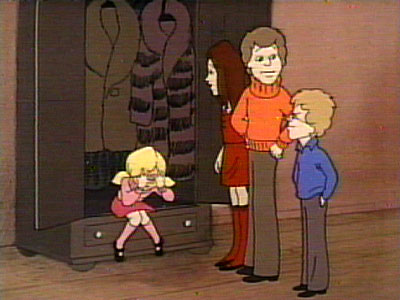 An Ordinary Wardrobe?
Lucy cries when her siblings don't believe the wardrobe is magic.
"'But it wasn't a hoax at all,' said Lucy, 'really and truly. It was all
different a moment ago. Honestly it was. I promise.'
'Come, Lu,' said Peter, 'that's going a bit far. You've had your joke. Hadn't
you better drop it now?'
Lucy grew very red in the face and tried to say something, though she hardly
knew what she was trying to say, and burst into tears."
- The Lion, the Witch and the Wardrobe: Edmund and the Wardrobe
Previous Image | Next Image | Narnia CED Page | CED Magic Home