Previous Image | Next Image | Narnia CED Page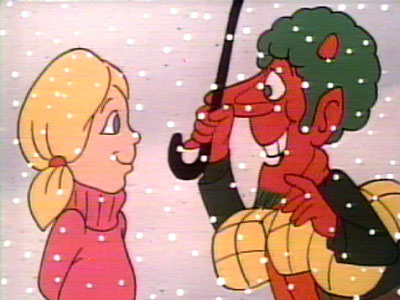 Mr. Tumnus Invites Lucy for Tea
Mr. Tumnus invites Lucy for tea (and toast, and sardines, and cake).
"'Meanwhile,' said Mr. Tumnus, 'it is winter in Narnia, and has been for ever
so long, and we shall both catch cold if we stand here talking in the snow.
Daughter of Eve from the far land of Spare Oom where eternal summer reigns around
the bright city of War Drobe, how would it be if you came and had tea with me?'"
- The Lion, the Witch and the Wardrobe: What Lucy Found There
Previous Image | Next Image | Narnia CED Page | CED Magic Home