Previous Image | Next Image | Who's Who Home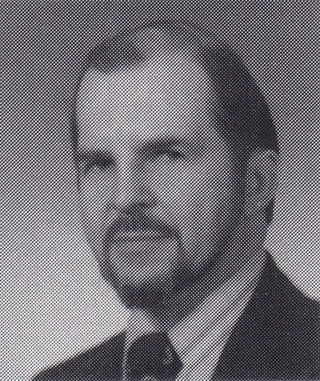 J. Rogers Woolston
J. Rogers Woolston received the BSE degree from Princeton University in 1955, in a combined program of electrical engineering and physics. He spent the summers of 1952 and 1953 at RCA Laboratories, and the following summer at Bell Telephone Laboratories, working primarily on semiconductor devices. Since 1955 he has been with RCA Laboratories, working initially on materials research in both thermaelectrics and intermetallic compound semiconductors. He received a U.S. Patent on a power transistor design, and designed and developed the first successful Czochralski growth apparatus for GaAs. in 1958 he became a member of the Materials Characterization Research Laboratory where he specialized on various aspects of solids mass spectrography and on computer processing of analytical data. This experience included the design, development and improvement of equipment and techniques for thermal vaporization analysis and rf spark-source analysis. In addition, he developed many programs for the RCA 601 and Spectra 70 computers as aids to both analysis and research with the MS7 mass spectrograph, and for xray diffractometry. He designed special-purpose interfaces for RCA's time-sharing system to automate the collection of data for analytical instrumentation.

In 1973 he helped found the Laboratory Automation Activity. In 1978, Mr. Woolston joined the Manufacturing Systems and Technology Laboratory where he designed automation systems for a wide range of manufacturing applications. In 1979 he was selected to be part of the newly-formed Systems Evaluation Research Laboratory where he is currently involved in the design of automation systems for the manufacturing and testing of VideoDisc discs and styli. He was one of the designers of the VideoDisc Test Center at RCA Laboratories. In 1973 he received an RCA Outstanding Achievement Award for his work on computerized data acquisition of analytical data. Mr. Woolston is a member of the American Society for Mass Spectrometry and has served on several of its sub-committees.
- RCA 1982 Company Biography

Rogers Woolston, shown warming up his double-bass, is executive director of the Princeton Society of Musical Amateurs (SOMA). Active since 1935, SOMA holds monthly, informal performances led by a professional conductor, with orchestra and soloists who have rehearsed in advance, and busy choristers, most of whom "confront the music without rehearsal." (Scores are usually available from Rogers's tool shed for those who have time to rehearse). Rogers believes SOMA is the only "sing-in" group in the country that provides an orchestra. The programs are working sessions and not finished performances, "But they often sound better than they have any right to," he says. Rogers remembers J. Merrill Knapp as an exemplary conductor. In addition to running his software company, Rogers looks after PP55's computer needs and does a great deal of work for the class, including maintaining the '55 database, preparing mailing labels, and getting things done.
- 1998 Announcement in Princeton Alumni Weekly

In 2002, J. Rogers Woolston continued as Executive Director of the Princeton Society of Music Amateurs.

If you have some additional information to supply on J. Rogers Woolston, feel free to submit the form below, so your comments can be added to this page.
---
Send your comments in email via the Contact page
---
Previous Image | Next Image | Who's Who | Memories | CED Magic Home