Previous Image | Next Image | Who's Who Home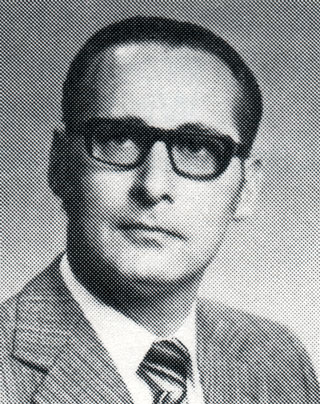 Edgar F. Steigmeier
Edgar F. Steigmeier received the Physics Diploma in 1955 and the PhD in Physics in 1960 from the Swiss Federal Institute of Technology (ETH) in Zurich. From 1960 to 1962, he worked for Brown Boveri Corporation, Baden, Switzerland, on heat conductivity and thermoelectricity. In 1962 he joined the Materials Research Laboratory of RCA Laboratories, Princeton, where he worked on basic properties and applications of thermoelectric materials such as Ge-Si alloys and III-V alloys, which has lead to high efficiency materials for power generation. In 1964 he transferred to Laboratories RCA Ltd., Zurich. There he worked on problems of heat transport, on optical properties of magnetic semiconductors, and materials involving soft lattice vibrations and phase transitions. Later work was concerned with light scattering of layer structures and of inorganic and organic conductors.

At present he is involved in materials characterization (by means of elastic, Raman scattering and optical scanner) of VideoDisc, Polysilicon and Storage Disc materials. In 1969, Dr. Steigmeier received an RCA Laboratories Achievement Award for his contributions to the study of materials by means of Raman effect, and in 1979 a second one for the invention of a laser scanner for dust and defect detection. During the Academic year 1973/74 Dr. Steigmeier was teaching as a guest lecturer on Solid State Physics at the University of Fribourg, Switzerland. He holds one U.S. patent and is a member of the Zurich, Swiss, European, and American Physical Societies.
- RCA 1983 Company Biography

Search for patents issued to Edgar Steigmeier.

If you have some additional information to supply on Edgar Steigmeier, feel free to submit the form below, so your comments can be added to this page.
---
Send your comments in email via the Contact page
---
Previous Image | Next Image | Who's Who | Memories | CED Magic Home