Previous Image | Next Image | Who's Who Home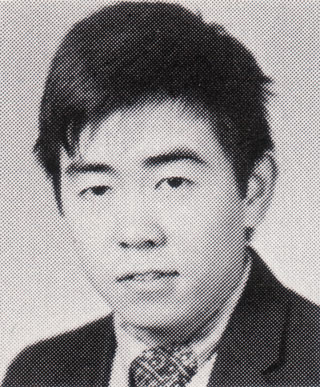 Ping Sheng
---
Ping Sheng received his BSc degree in Physics (with honors) from the California Institute of Technology in 1967. He received his PhD in Physics from Princeton University in 1971. After spending two years at the institute for Advanced Study, Princeton, N. J., as a visiting member of the School of Natural Sciences, Dr. Sheng joined the RCA David Sarnoff Research Center in 1973 as a Member of the Technical Staff. Dr. Sheng has done research on a variety of subjects. As a graduate student, his research effort was mainly directed toward polaron theory and ferromagnetic transmission resonance. As a result of his work on the transmission resonance, a new technique was developed for measuring the magnetic critical exponent β.

While at Institute for Advanced Study, Dr. Sheng did research on the theory of liquid crystals and developed a theory for electron transport in granular metals which can account for all the observed temperature and electric field dependencies of the granular-metal dc conductivity. After joining RCA, Dr. Sheng continued his interest in liquid crystals and granular metals, while at the same time broadening his research effort into hologram noise analysis, Fourier optics calculations, contact problems of viscoelastic bodies, and rigorous diffraction calculations. Currently, he is engaged in research aimed at understanding electrical properties of inhomogeneous materials. Dr. Sheng is a member of the American Physical Society.
- RCA 1978 Company Biography

Professor Ping Sheng obtained his BSc at Caltech and PhD in physics at Princeton University in 1971. After two years of postdoc at the Institute for Advanced Study, Professor Sheng joined RCA David Sarnoff Research Center in 1973. In 1979 he joined the Exxon Corporate Research Lab, where he served as the head of the theory group from 1982-86. In 1994 Ping joined HKUST as a professor of physics. He has been the Head of the Physics Department since 1999. In 2000, he was appointed the Founding Director of the Institute of Nano Science and Technology.

Professor Sheng was a Proctor & Gamble Scholar (1964-67) and an IBM Fellow (1970-71). He is a Fellow of the American Physical Society. He is a Consulting Professor of Fudan University in Shanghai, Huazhong University of Science & Technology in Wuhan and South China University of Technology in Guangzhou. In 2000, the Asia Pacific Academy of Materials elected him as a member. He was elected the 2001 Technology Leader of the Year by the Sing Tao Group of Hong Kong.

Professor Sheng's main research interests include wave and electronic transport in disordered materials; microstructure and physical properties of composites; liquid crystals; flow in porous media; complex fluids; wave localization; and mesoscopic phenomena.
- 2001 HKUST Biography

In 2001, Ping Sheng's research team at HKUST discovered that single-carbon nanotubes exhibit superconducting properties.

In 2002, Ping Sheng continued as Department Head of Physics and Director of the Institute of Nano Science and Technology at the Hong Kong University of Science and Technology.

Search for patents issued to Ping Sheng.

If you have some additional information to supply on Ping Sheng, feel free to submit the form below, so your comments can be added to this page.
---
Send your comments in email via the Contact page
---
Previous Image | Next Image | Who's Who | Memories | CED Magic Home