Previous Image | Next Image | Who's Who Home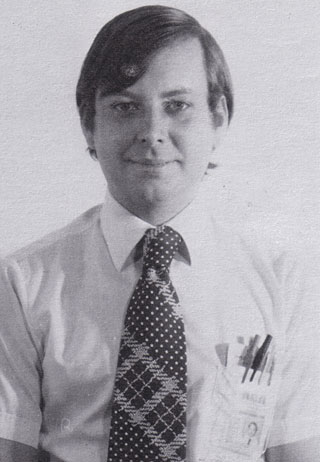 John J. Kowalchik
John Kowalchik, Senior Member of the Engineering Staff, joined RCA Solid State Division in 1974 and was involved in the testing of Power Transistor/Thyristor products at the Mountaintop, Pennsylvania location. In 1979, he transferred to "SelectaVision" VideoDisc where he worked on the design and development of disc test equipment and was project engineer for the PET test system.
- RCA 1982 Company Biography

I knew John in high school, where he was a ham radio operator (WA3EMY) and serious student. John always had a near-fanatical technical curiosity. We went our separate ways after high school, but I've always remembered John as a straight shooter and good friend.
- Jack Long

See John Kowalchik on slide 372 from Memories of VideoDisc.

If you have some additional information to supply on John Kowalchik, feel free to submit the form below, so your comments can be added to this page.
---
Send your comments in email via the Contact page
---
Previous Image | Next Image | Who's Who | Memories | CED Magic Home