Previous Image | Next Image | Who's Who Home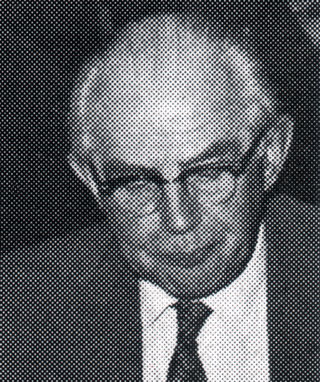 Ray Kell
Ray Kell was head of television research at RCA Laboratories during the early 1950's when RCA's all-electronic color system was under development in competition with CBS's partly mechanical system. With RCA having won this battle, Mr. Kell was commissioned by James Hillier to investigate CBS's EVR videoplayer system when it was announced in 1966. EVR was similar to movie film, except the images were displayed on a television rather than being projected. This was similar to RCA's existing Photopix project, which stored tiny images on a disc. Ray Kell redirected this research along the lines of the tape-based EVR system, renaming it Phototape. After a year of research, Kell's team concluded that both EVR and Phototape were economically impractical, and Phototape was abandoned in 1967, being merged with the parallel Holotape system also under development at RCA Labs. CBS also to the conclusion that their EVR system was economically unfeasible, but not until 1971.
---
Ray Kell was a very early pioneer of television. His career began working with early mechanical scanning with E. F. Alexanderson in the 1920's. He later became part of Dr. Zworykin's experimental research team in the early 1930's. I have photographs of Zworykin, Engstrom, Hillier and more at my website of HistoryTV.net. I enjoyed your website and especially the biographies of many of these electronic pioneers.
- Steve Restelli

Ray was the origin of the term "Kell factor." See the following: Kell Factor - A number describing the loss of vertical resolution from that expected for the number of active scanning lines. Named for Ray Kell, a researcher at RCA Laboratories. Many researchers have come up with different Kell factors for progressively scanned television systems. These differences are based on such factors as aperture shape, image content, and measurement technique. A generally accepted figure for the Kell factor is around 0.68, which, multiplied by the 484 active NTSC scanning lines, yields a vertical resolution of 330 lines, matched by NTSC's 330 lines of horizontal resolution per picture height (see Square Pixels). It is important to note that most studies of the Kell factor measure resolution reduction in a progressive scanning system. Interlaces scanning systems suffer from both a Kell factor and an interlace coefficient.
- anonymous

If you have some additional information to supply on Ray Kell, feel free to submit the form below, so your comments can be added to this page.
---
Send your comments in email via the Contact page
---
Previous Image | Next Image | Who's Who | Memories | CED Magic Home