Previous Image | Next Image | Who's Who Home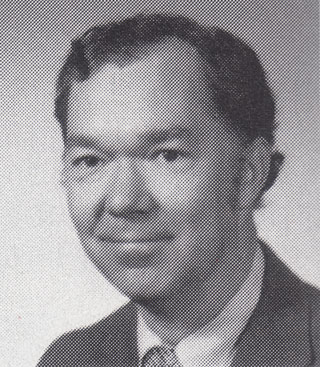 Robert W. Jebens
Robert W. Jebens received a BS with Distinction in Physics from Worcester Polytechnic Institute in 1960. He started his graduate work in physical metallurgy at Cornell University and finished at Rutgers University, receiving an MS in Physics in 1963. Mr. Jeben's first year in industry was at Melpar, Inc., where he was involved in research in integrated circuits and the transport properties of semiconductors. He joined RCA Laboratories late in 1963 and worked for the first two years on thin-film transistors, integrated circuits, and the use of synchronous detection techniques. From 1965 to 1973 Mr. Jebens was deeply involved with the RCA SelectaVision VideoDisc effort. He had project leader responsibility for the development of the precision master grove-cutting machine, the electron-beam recorder and master processing and replication. Since 1973, Mr. Jebens has been working on a high-density optical recording project for TV-broadcast applications. Most of Mr. Jeben's career at RCA has been involved with interdisciplinary systems work, usually with a mechanical system that includes optics, materials, and electronics.

Mr. Jebens received an RCA Laboratories Award for Outstanding Achievement in 1967 for ingenuity and versatility in the development of techniques for the generation of precision-masking and high-density-recording apparatus, and another in 1970 for contribution to a team effort in the development and use of sophisticated techniques and apparatus for high-resolution electronbeam recording and electromechanical recording. He also received a Special Award in 1973 in recognition of outstanding research leading toward the development of the RCA SelectaVision VideoDisc. Mr. Jebens is the holder of three patents, one of which is the electron-beam-recorder mechanism used in the VideoDisc project. He is a member of Sigma Xi and the American Institute of Physics.
- RCA 1982 Company Biography

In 1984, Dr. William M. Webster announced the RCA Laboratories Outstanding Achievement Awards for contributions to electronics research and engineering during 1983. Robert Jebens received this award for contributions to the development of concepts that led to an innovative VideoDisc player designed for automated manufacturing at a lower cost.

Robert Jebens left RCA(GE) in the late 1980's for AT&T Bell Laboratories which became part of the Lucent Technologies spin-off in 1996.

Search for patents issued to Robert Warren Jebens.

If you have some additional information to supply on Robert Jebens, feel free to submit the form below, so your comments can be added to this page.
---
Send your comments in email via the Contact page
---
Previous Image | Next Image | Who's Who | Memories | CED Magic Home