Previous Image | Next Image | Who's Who Home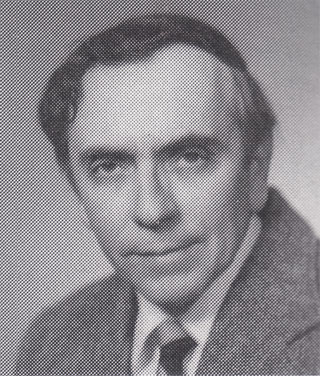 Joseph Guarracini
Joseph Guarracini received a BS in ME in 1948 an MS in Physics in 1954, and has done subsequent graduate work at the University of Pennsylvania. His early work was done at the National Bureau of Standards and the Harry Diamond Laboratories in Washington, DC. He joined RCA in 1956, working first on airborne fire control and later on the Tiros I satellite. In 1962, he joined RCA Laboratories, Princeton, NJ, where his activities have ranged from computer memory design to magnetic disc drives and, for the past eleven years, various projects connected with the VideoDisc system. Mr. Guarracini is a member of the American Physical Society and the American Society of Mechanical Engineers.
- RCA 1982 Company Biography

Search for patents issued to Joseph Guarracini.

If you have some additional information to supply on Joe Guarracini, feel free to submit the form below, so your comments can be added to this page.
---
Send your comments in email via the Contact page
---
Previous Image | Next Image | Who's Who | Memories | CED Magic Home