Previous Image | Next Image | Who's Who Home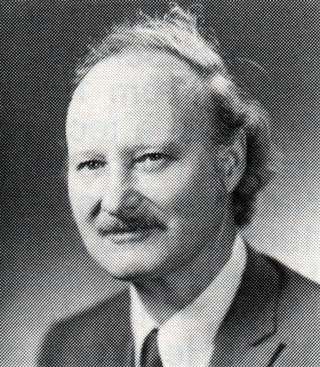 Jonathan I. Gittleman
Jonathan I. Gittleman studied Electrical Engineering at Syracuse and Pennsylvania State Universities while in the Army Specialized Training Program, and at Rutgers University, where he received the BS in Electrical Engineering in 1948 and the PhD degree in Physics in 1952. His doctoral dissertation dealt with a problem in superconductivity. During the academic year of 1952-53, he remained at Rutgers as an instructor to complete research studies in superconductivity. In 1953 he joined the Franklin Institute Laboratories in Philadelphia where he did research in ferromagnetism, specializing in the properties of single-domain particles.

In 1955 Dr. Gittleman joined RCA Laboratories, Princeton, NJ, as a Member, Technical Staff. For two years he conducted research on selected problems in infrared photoconductivity. The following decade was devoted to research in superconductivity. This included studies of the dynamics of the transition between the normal and superconducting states and of the microwave and transport properties of type 11 and granular superconductors. He developed experimental techniques for rapidly measuring the characterizing properties of a wide range of alloys of both superconducting and ferromagnetic materials. These techniques were used to investigate the properties and applications of a new class of materials granular ferromagnets. He then studied electron conduction and noise mechanisms in numerous composite (granular) materials and has contributed to research directed toward understanding their optical and electrochromic properties. He has also investigated the application of granular semiconductors to solar thermal energy conversion. More recently Dr. Gittieman conducted research leading to the understanding of the electronic transport in the RCA VideoDisc. In 1983 Dr. Gittleman was named a Senior Member of the Technical Staff. He is engaged in materials research directed toward the development of optical recording media capable of large-scale, high-speed data storage and retrieval.

Dr. Gittleman shared an RCA Laboratories Outstanding Achievement Award in 1963. He was on the faculty of the Rider College Evening School with the rank of Adjunct Associate Professor and taught calculus and physics there between 1969 and 1976. He is a member of Tau Beta Pi, Phi Beta Kappa, and Sigma Xi, and a Fellow of the American Physical Society.
- RCA 1986 Company Biography

Search for patents issued to Jonathan Isaac Gittleman.

If you have some additional information to supply on Jonathan Gittleman, feel free to submit the form below, so your comments can be added to this page.
---
Send your comments in email via the Contact page
---
Previous Image | Next Image | Who's Who | Memories | CED Magic Home