Previous Image | Next Image | Who's Who Home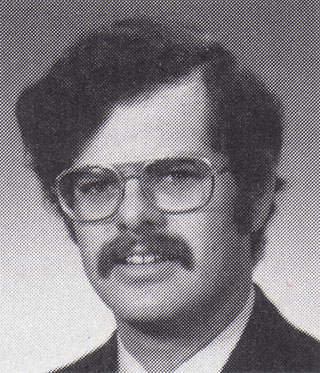 David A. Furst
David A. Furst received his B.S. degree in Physics from the State University of New York at Stony Brook in 1971 and his M.S. degree in Physics from Rutgers University in 1973. He did research in thermal conductivity of superconducting materials in pursuing his graduate degree. He taught physics at Rutgers University, Hunter College of CUNY, and Middlesex County College prior to joining RCA Laboratories in 1975. From 1975 to 1979 he was involved in materials research concerned with improvements in the electron guns of television kinescopes. Concurrently with the project, he began his involvement in materials research concerned with the development of an electrode for the VideoDisc stylus. In 1980 he was awarded an RCA Laboratories Outstanding Achievement Award "For contributions to a team effort in the development of a mass produced, durable VideoDisc stylus electrode." Mr. Furst is a member of the American Physical Society and the American Vacuum Society.
- RCA 1982 Company Biography

If you have some additional information to supply on Dave Furst, feel free to submit the form below, so your comments can be added to this page.
---
Send your comments in email via the Contact page
---
Previous Image | Next Image | Who's Who | Memories | CED Magic Home