Previous Image | Next Image | Who's Who Home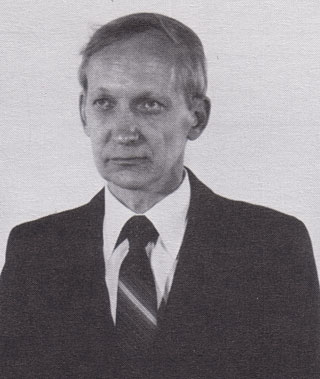 Victor S. Dunn
Victor Dunn joined RCA in 1979 as a Member Engineering Staff. His responsibilities include developing correlations between the physical properties of carbon black and VideoDisc playback performance, establishing a carbon-black source, assisting in the development of improved VideoDisc compounds, and selection of the compounding system used in production. Mr. Dunn has had over 16 years' experience in techniques related to the polymerization, stabilization, compounding, and processing of polyvinyl chloride resins.
- RCA 1982 Company Biography

Search for patents issued to Victor Dunn.

If you have some additional information to supply on Victor Dunn, feel free to submit the form below, so your comments can be added to this page.
---
Send your comments in email via the Contact page
---
Previous Image | Next Image | Who's Who | Memories | CED Magic Home