Previous Image | Next Image | Who's Who Home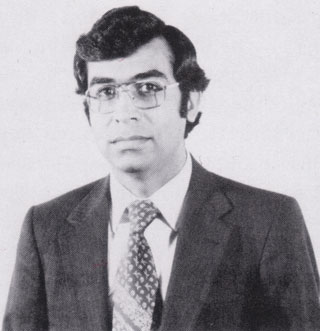 Ram S. Batra
Ram Batra received the M.S.E.E. from Nova Scotia Technical College, Nova Scotia, Canada, in 1969. since then, he has worked in color TV signal processing and video games. He joined RCA in 1979 and has been responsible for signal board coordination, RFI, and technical interface with ATE. Currently, he is the project coordinator of the European System VideoDisc player.
- RCA 1981 Company Biography

Search for patents issued to Ram Batra.

If you have some additional information to supply on Ram Batra, feel free to submit the form below, so your comments can be added to this page.
---
Send your comments in email via the Contact page
---
Previous Image | Next Image | Who's Who | Memories | CED Magic Home