Previous Image | Next Image | Who's Who Home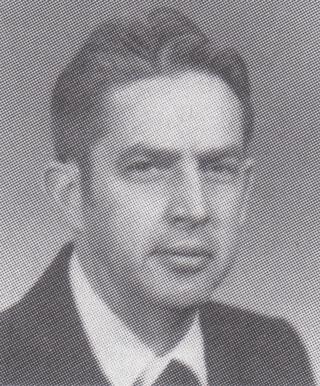 William E. Barnette
---
William E. Barnette matriculated at the University of Delaware in 1947. His studies were interrupted by a period of service with the U. S. Army, after which he returned to the University and received the B.E.E. degree in 1953. In June of 1953 he joined RCA Laboratories. In 1954, he was assigned to work in the Systems Research Laboratory, where he engaged in developing linear and logarithmic i-f amplifiers. Currently he is doing research in pulse code, digital communications and computer systems. Mr. Barnette is doing part-time graduate work in Electrical Engineering at Princeton University. He is a member of the Institute of Radio Engineers.
- RCA 1957 Company Biography

William E. Barnette received a B.S. Degree in Electrical Engineering from the University of Delaware in 1953. Between 1953 and 1961, he attended graduate courses at Princeton University and the University of Pennsylvania. In 1953 he joined the Technical Staff of the RCA Laboratories, Princeton, NJ, where his initial work was in color television circuitry and the development of wide band-width linear and logarithmic amplifiers for a high-resolution radar. This work was followed by research in the field of microminiature decoding devices for selective communications. For this work he received a Laboratories' Achievement Award. Between 1960 and 1974 Mr. Barnette was involved with work on submarine communications, Project Pangloss, which later become Project Sanguine. Also during this time period he became part of the Project Lightning team where he contributed to the development of A-C powered tunnel-diode computer circuitry operating at frequencies up to 450 MHz. More recent assignments have included CATV systems development and camera development for the Holotape SelectaVision project. In the latter part of the 1970's, Mr. Barnette was involved in developing an optical video disc for the Broadcast Division. Also, he was part of a team which received a Laboratories' Achievement Award for the development of the TK47 automatic camera. The recent work on the Optical Disc Reader was done as a member of the Manufacturing Systems and Technology Research Laboratory. Mr. Barnette is a member of the IEEE and Sigma Xi.
- RCA 1982 Company Biography

Search for patents issued to William Barnette.

If you have some additional information to supply on Bill Barnette, feel free to submit the form below, so your comments can be added to this page.
---
Send your comments in email via the Contact page
---
Previous Image | Next Image | Who's Who | Memories | CED Magic Home