Previous Image | Next Image | Memories Home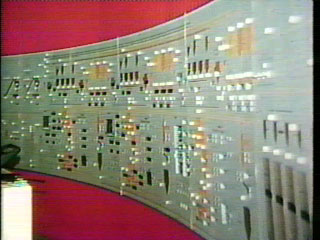 Indianapolis Compound Facility Control Room
The control room of RCA's new $19 million compound facility in Indianapolis monitors each complicated operation in the processing of ingredients used in the production of discs. This facility, which is operated by four employees, is the most advanced materials-compounding plant in the world.
- RCA 1983 Annual Report

If you know something about who or what is shown in the above image, feel free to submit the form below, so your caption and/or comments can be added to this page.
---
Send your comments in email via the Contact page
---
Previous Image | Next Image | Rockville Road | Memories | CED Magic Home