Previous Image | Next Image | Memories Home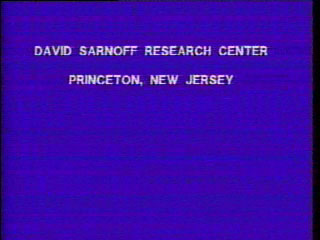 David Sarnoff Research Center at Princeton, New Jersey
This section contains images mainly concerning RCA laboratories in Princeton NJ, where much of the CED development research took place. A number of key engineers, CED system specs, and manufacturing facilities the Labs contributed to are illustrated. Also provided is a text listing of members of the design team who were given achievement awards for VideoDisc research.

Visit Who's Who in VideoDisc for biographies of many more people at RCA Labs.

If you know something about who or what is shown in the above image, feel free to submit the form below, so your caption and/or comments can be added to this page.
---
Send your comments in email via the Contact page
---
Previous Image | Next Image | RCA Laboratories | Memories | CED Magic Home