Previous Image | Next Image | Memories Home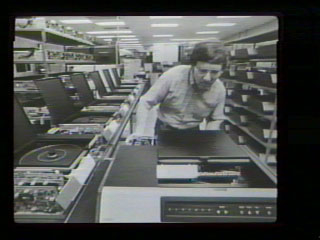 PTC - Player Technology Center
This is where the prototype players were assembled. I worked here from 1980-81 before transferring to Bloomington. I remember aligning signal boards by hand before the automatic equipment came in from the test equipment group on Sherman Drive.
- Chris Nicholson

The above picture also appeared in the February 1977 Popular Science magazine.
- Tom Howe

If you know something about who or what is shown in the above image, feel free to submit the form below, so your caption and/or comments can be added to this page.
---
Send your comments in email via the Contact page
---
Previous Image | Next Image | Historical Perspective | Memories | CED Magic Home