Previous Image | Next Image | Memories Home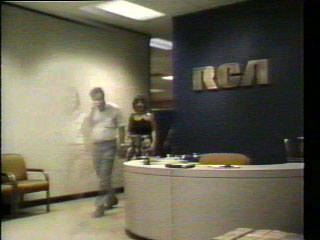 Is He Crying !?
That guy in the jeans looks like he's crying. Was he?
- anonymous

Yes, he was blotting tears from his eyes while walking by, but it was most likely staged for this short segment. I thought that was a pretty clever thing to put in there. Does anybody know who the crying fellow is?
- Tom Howe

If you know something about who or what is shown in the above image, feel free to submit the form below, so your caption and/or comments can be added to this page.
---
Send your comments in email via the Contact page
---
Previous Image | Next Image | The Final Days | Memories | CED Magic Home