Previous Image | Next Image | Slide Show Index | CED Magic Home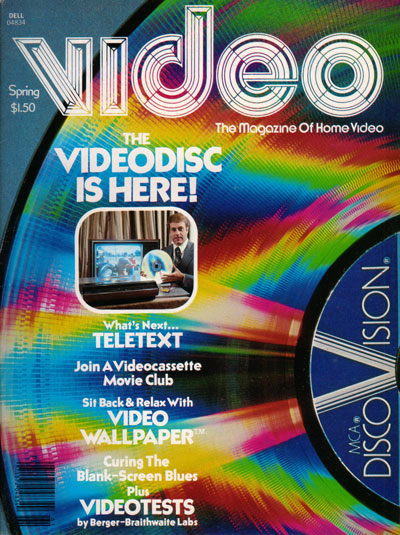 1979: The VideoDisc Is Here!
In contrast to the February 1977 Popular Science cover, this cover from the Spring 1979 of Video was right, as the DiscoVision had hit the market just before publication on December 15, 1978. But this was anything but a nationwide rollout, as the introduction took place only in Atlanta, Georgia, and everything was sold out in one day. This included a mere 25 of the Magnavox VH-8000 players which went for $749 each. The system became available in Seattle, Washington in February 1979, but it wasn't until the end of 1980 that it was truly available nationwide. By that time Pioneer had introduced their consumer VP-1000 player which had fewer playback problems than the Magnavox unit.
Previous Image | Next Image | Slide Show Index | CED Magic Home