Previous Image | Next Image | The Hobbit CED Page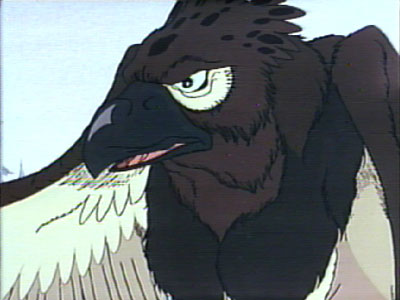 The Lord of the Eagles
The Lord of the Eagles speaks to Gandalf after the rescue (Side 2, 03:37).
"The Lord of the Eagles would not take them anywhere near where men lived.
'They would shoot at us with their great bows of yew,' he said, 'for they would think
we were after their sheep. And at other times they would be right. No! we are glad to
cheat the goblins of their sport, and glad to repay our thanks to you,
but we will not risk ourselves for dwarves in the southward plains.'"
- The Hobbit: Out of the Frying-pan into the Fire
Previous Image | Next Image | The Hobbit CED Page | CED Magic Home