Previous Image | Next Image | The Hobbit CED Page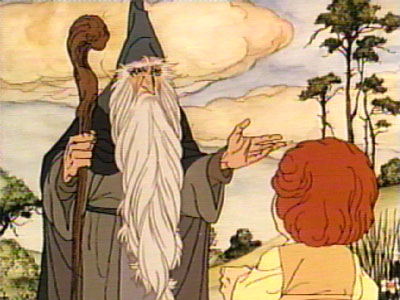 Gandalf
The Wizard Gandalf greeting Bilbo at the start of the Hobbit's adventure (Side 1, 02:10).
"All the unsuspecting Bilbo saw that morning was an old man with a staff.
He had a tall pointed blue hat, a long grey cloak, a silver scarf over which
a white beard hung down below his waist, and immense black boots."
- The Hobbit: An Unexpected Party
Previous Image | Next Image | The Hobbit CED Page | CED Magic Home