Previous Image | Next Image | Robin Hood CED Page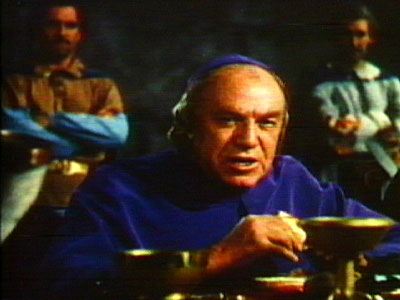 Montagu Love - Bishop of the Black Canons
The Bishop at the Baron's Meeting in Nottingham Castle (Side 1, 12:57).
"An impudent, reckless rogue who goes around the shire stirring up the Saxons against
authority. And he has the insolence to set himself up as a protector of the people."
- to Prince John at the Nottingham banquet (Side 1, 09:47).
---
Previous Image | Next Image | Robin Hood CED Page | CED Magic Home