Previous Image | Next Image | Narnia CED Page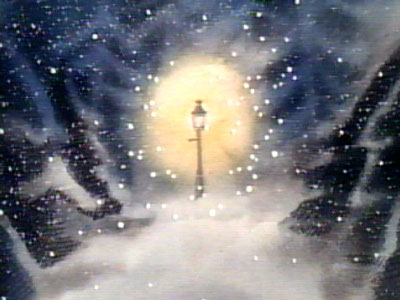 The Lamp-Post
Lucy encounters an illuminated lamppost shortly after entering Narnia.
"She began to walk forward, crunch-crunch over the snow and through the wood
toward the other light. In about 10 minutes she reached it and found it was a
lamp-post. As she stood looking at it, wondering why there was a lamp-post in
the middle of a wood and wondering what to do next, she heard a pitter patter
of feet coming towards her."
- The Lion, the Witch and the Wardrobe: Lucy Looks into a Wardrobe
Previous Image | Next Image | Narnia CED Page | CED Magic Home