Previous Image | Next Image | The Hobbit CED Page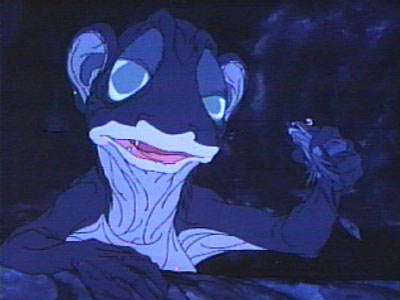 Gollum or Smeagol
Gollum at his underground lake beneath the Misty Mountains (Side 1, 24:41).
"'Bless us and splash us, my precioussss! I guess it's a choice feast;
at least a tasty morsel it'd make us, gollum!' And when he said gollum he made
a horrible swallowing noise in his throat.
That is how he got his name, though he always called himself 'my precious.'"
- The Hobbit: Riddles in the Dark
Previous Image | Next Image | The Hobbit CED Page | CED Magic Home